Art leads →
Focus on feedback.

Pick one place for your team's art.

Empower your team. Waste less time wrangling artwork. Spend more time sharing feedback with your artists.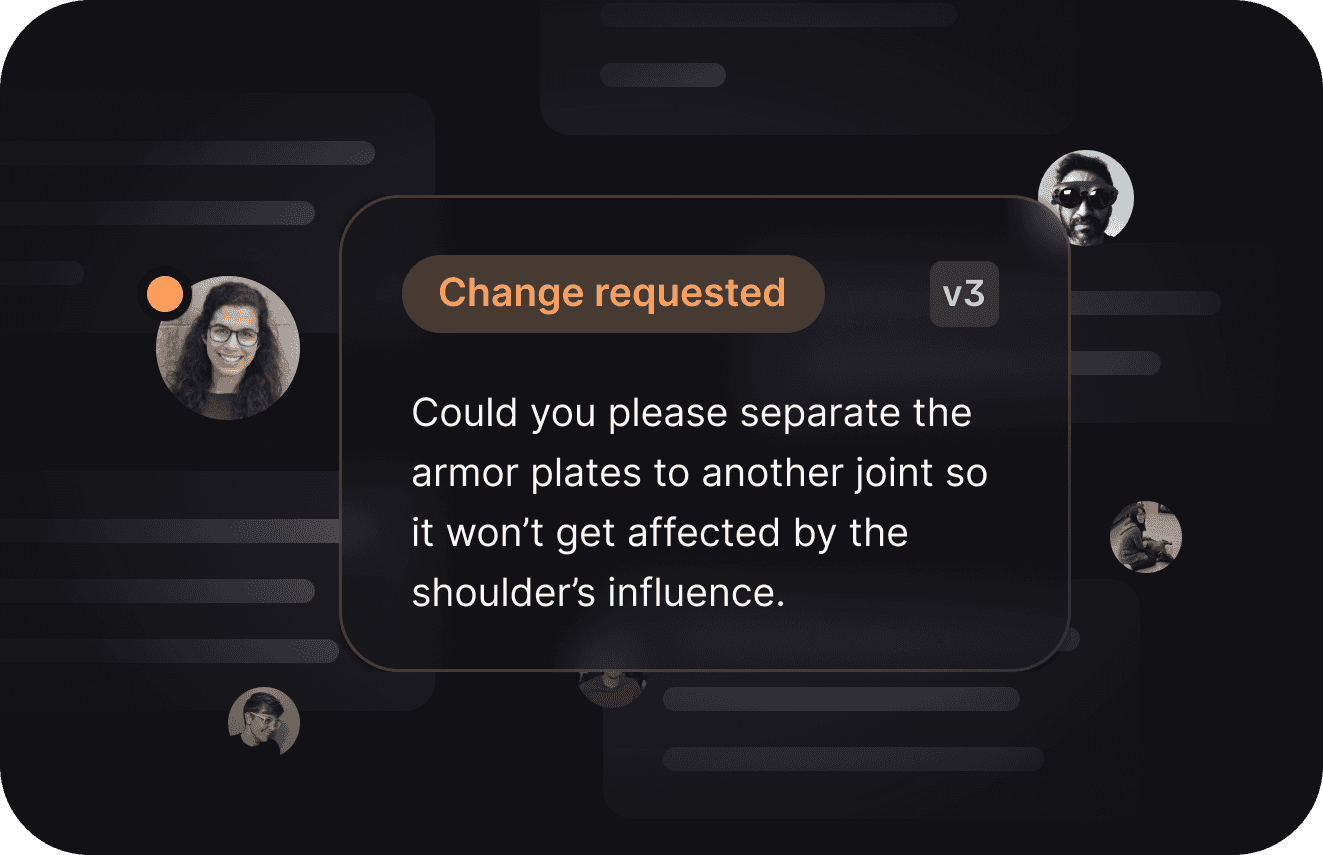 Give better feedback. Early and often.
Keep your feedback

connected to the art.
Ditch the scattered feedback across multiple platforms like Slack, Teams, emails, Zoom, Jira, and Trello. Consolidate feedback with Mudstack so that feedback is where it belongs— with the art.
Review requests
Artists can ask for your input as soon as they're ready.
Quick inspect
Peek inside file contents without opening (even 3D!).
Annotations
We all know that pictures speak louder than a thousand words.
Status check
See which files are approved or have open change requests.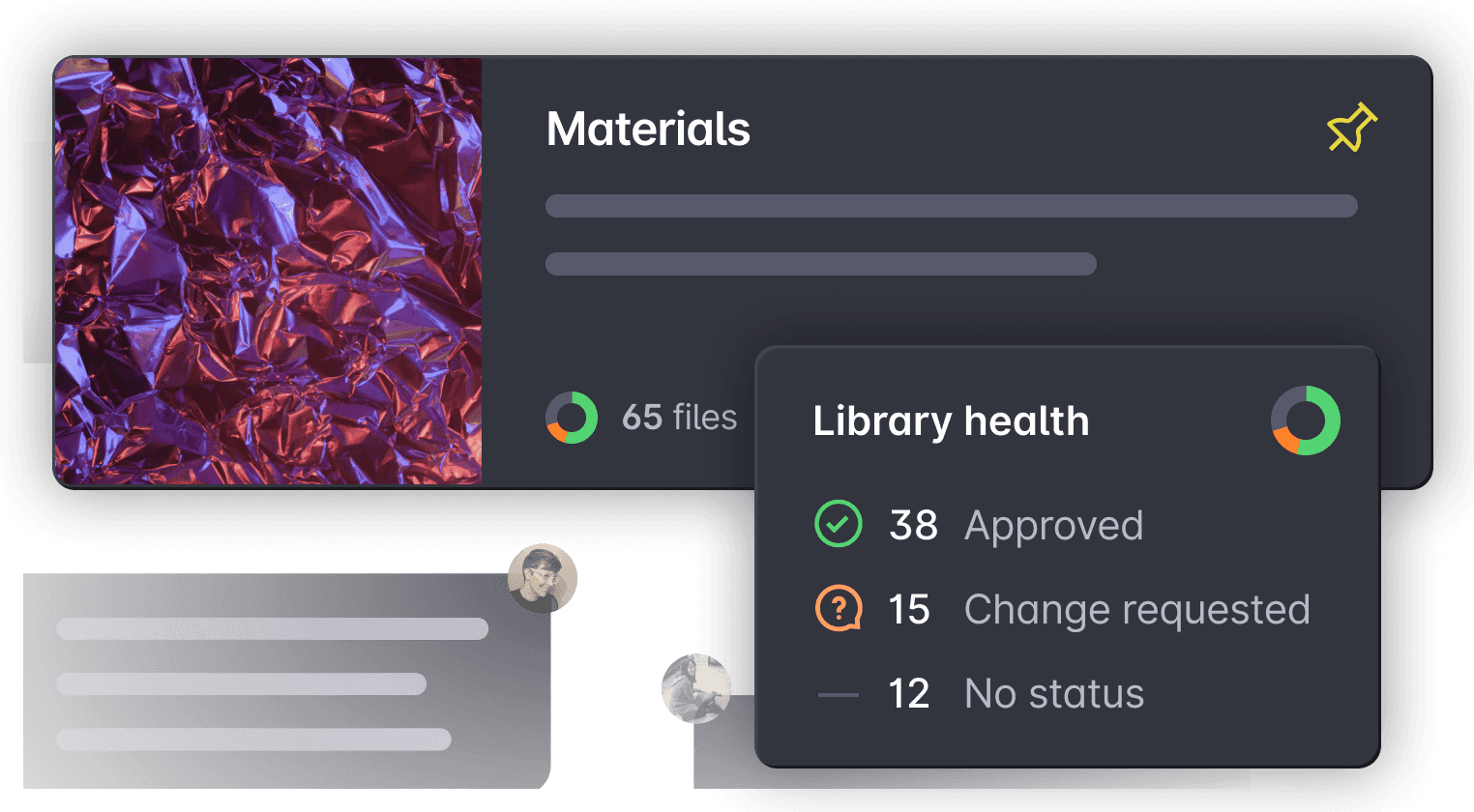 Continuous feedback
On your artists schedule.
Jump in when your artists need your input. Stop wasting time with unnecessary review meetings.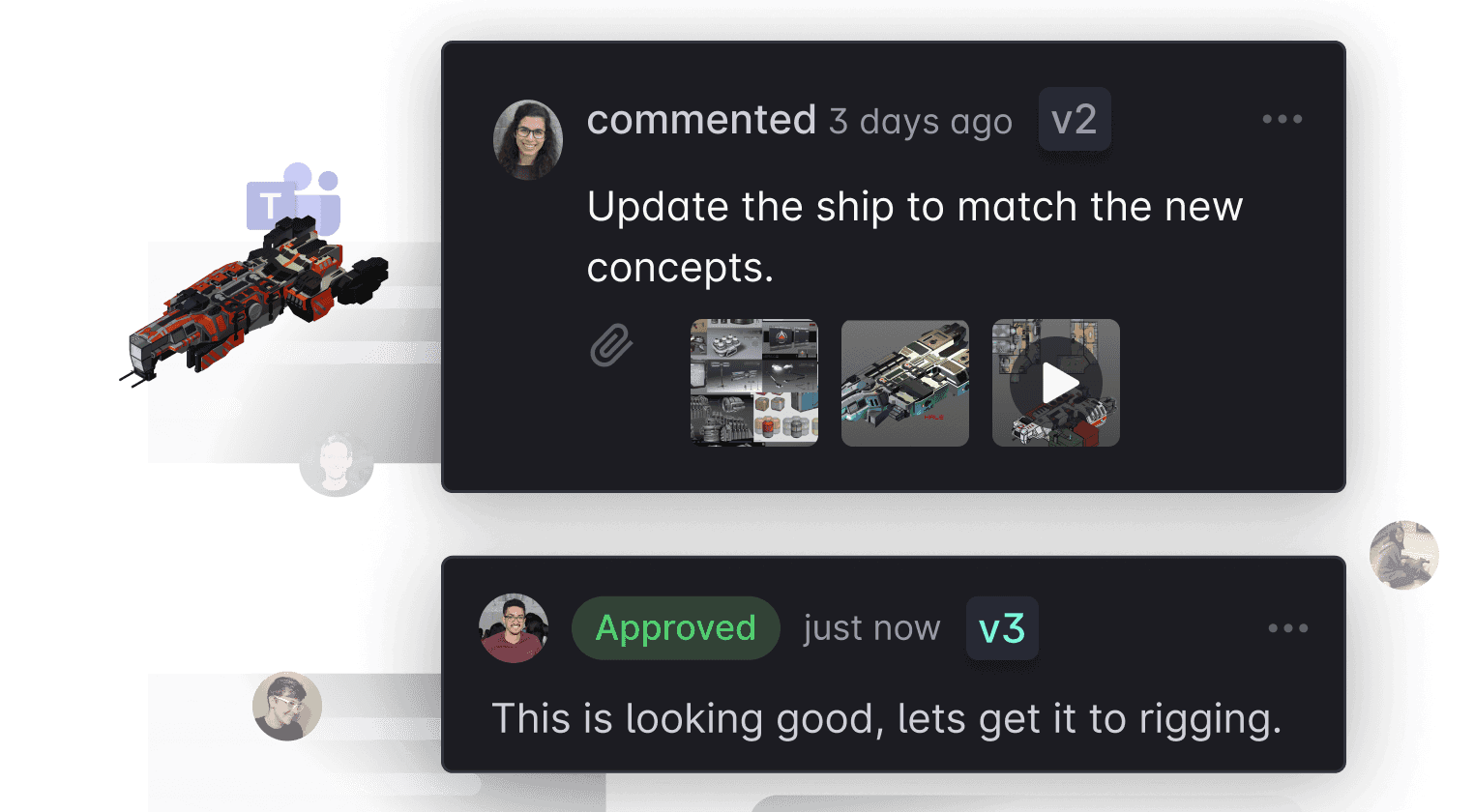 Waste less time
Built-in feedback.
Centralizing feedback with the art allows artists to focus on creating more high-quality art.
All your team's work. Centralized.
The single source of truth


for all your teams art.

Avoid messy workflows when sharing art by using our tool designed for art teams. Find what you need quickly and efficiently.
Tags
Find files quickly without knowing names and locations.
Secure backups
Stop losing work when artists leave your studio.
Libraries
Group files in multiple contexts without duplication.
Versions
Get the full story of the evolution of every file.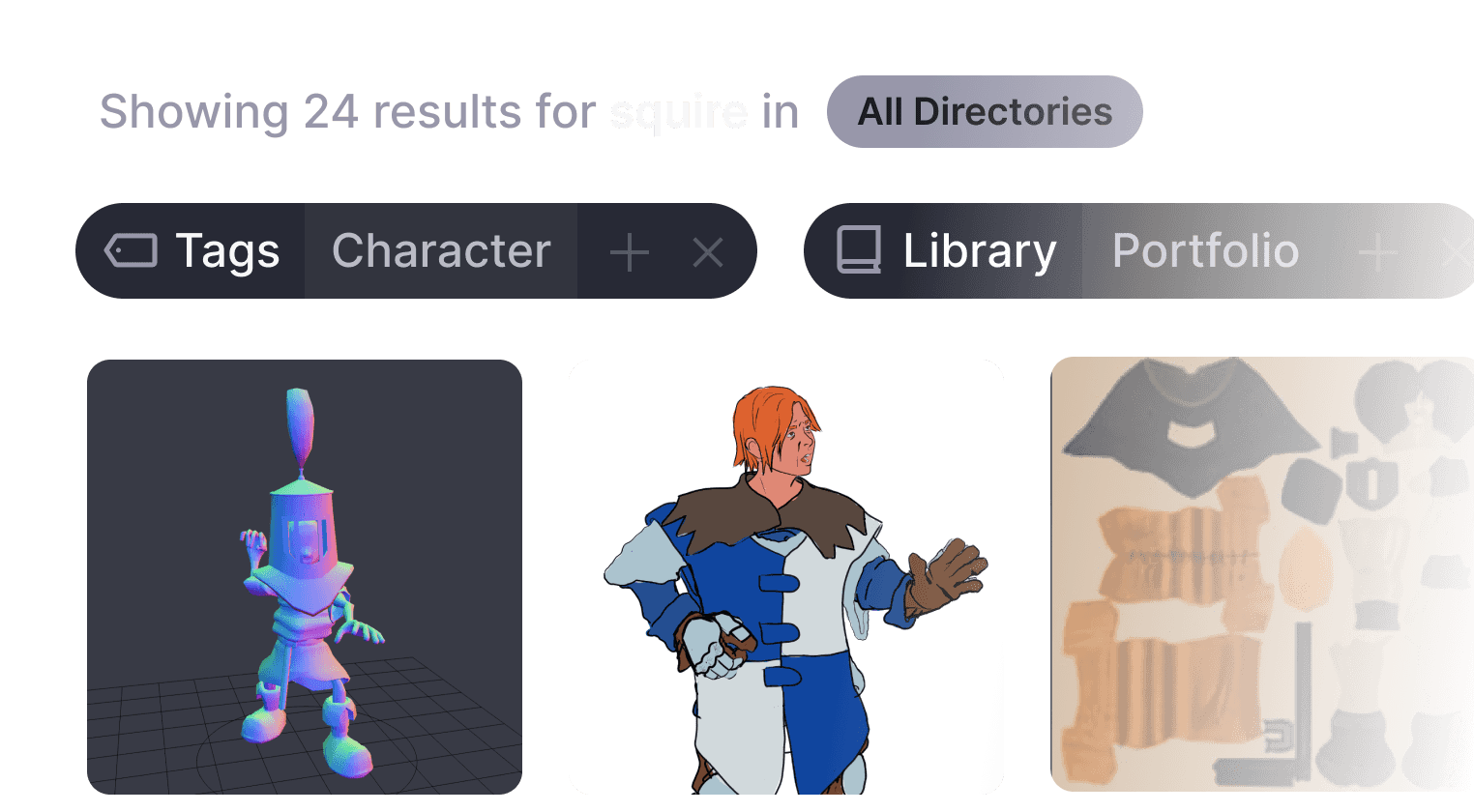 Centralize artwork
Manage all your art.
Find what you need fast with tags and libraries. Inspect files without downloading and opening (even 3D).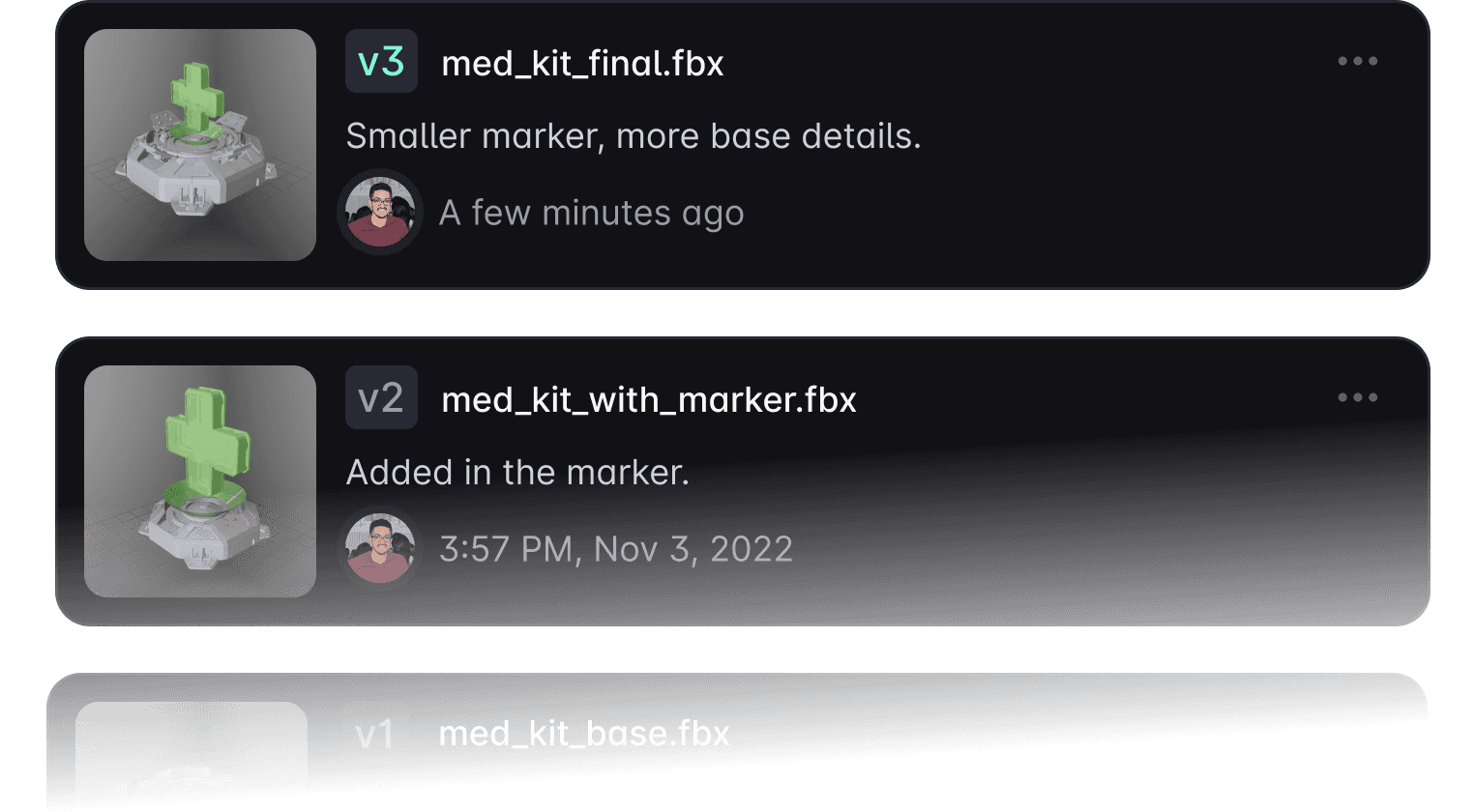 Rich history
Version control.
Everyone on the team has full insights into the evolution of each file. See who changed what, and why.
From everywhere. At any time.
Whether your team is remote or not,
your art needs to be accessible.
Off-the shelf cloud storage solutions don't work for ambitious game studios. Change the status quo with an artist-first tool.
Get started today.
Get artist-first cloud storage, version control and review & feedback. Now available for your desktop. Try for free →